Orthopaedic Surgery
From broken bones to joint problems, the highly skilled veterinarians at Whitehorse Veterinary Hospital are experienced in orthopaedic surgery and are committed to getting the best outcome for your pet's health. Orthopaedic surgery relates to your pet's bones, joints or ligaments. Our vets commonly perform orthopaedic surgeries to repair broken bones or correct defects such as luxating patella and ruptured cruciate ligaments in dogs.
A very common cause of lameness in dogs is a ruptured Cruciate Ligament (called a ruptured ACL in humans). Surgeries to treat this problem involve either replacing the damaged ligament with a graft (De Angelis) or remodelling the Tibia with bone cuts and a TPLO plate and screws ( TPLO , TTO , TTA ) to eliminate Tibial Thrust (which causes pain, due to instability and cartilage/joint capsule strain when weight-bearing)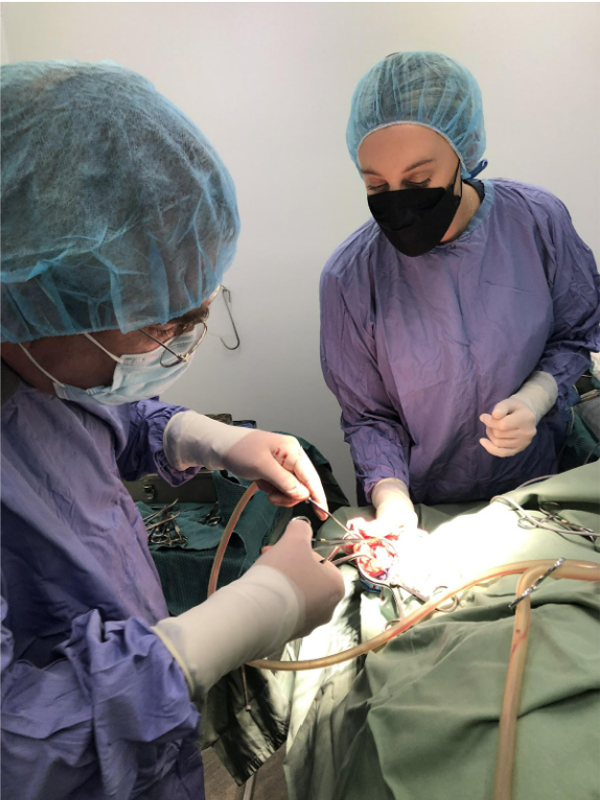 TTO
Triple Tibial Osteotomy
This procedure is recommended in larger or more active dogs, it is an effective way to repair a partial or complete rupture of the cranial cruciate ligament (ACL)
This involves cutting the tibia (shin bone) and remodelling the angle of the tibial plateau so that we eliminate forces of thrust during weight-bearing. In the TTO, a wedge of bone is removed from the shin (tibia) and the tibial Tuberosity is angled forward, and the leg is fixed in place with a bone plate and screws.
Post-operative care plays a crucial role in your pet's recovery. Physiotherapy is often used to increase the rate and effectiveness of recovery.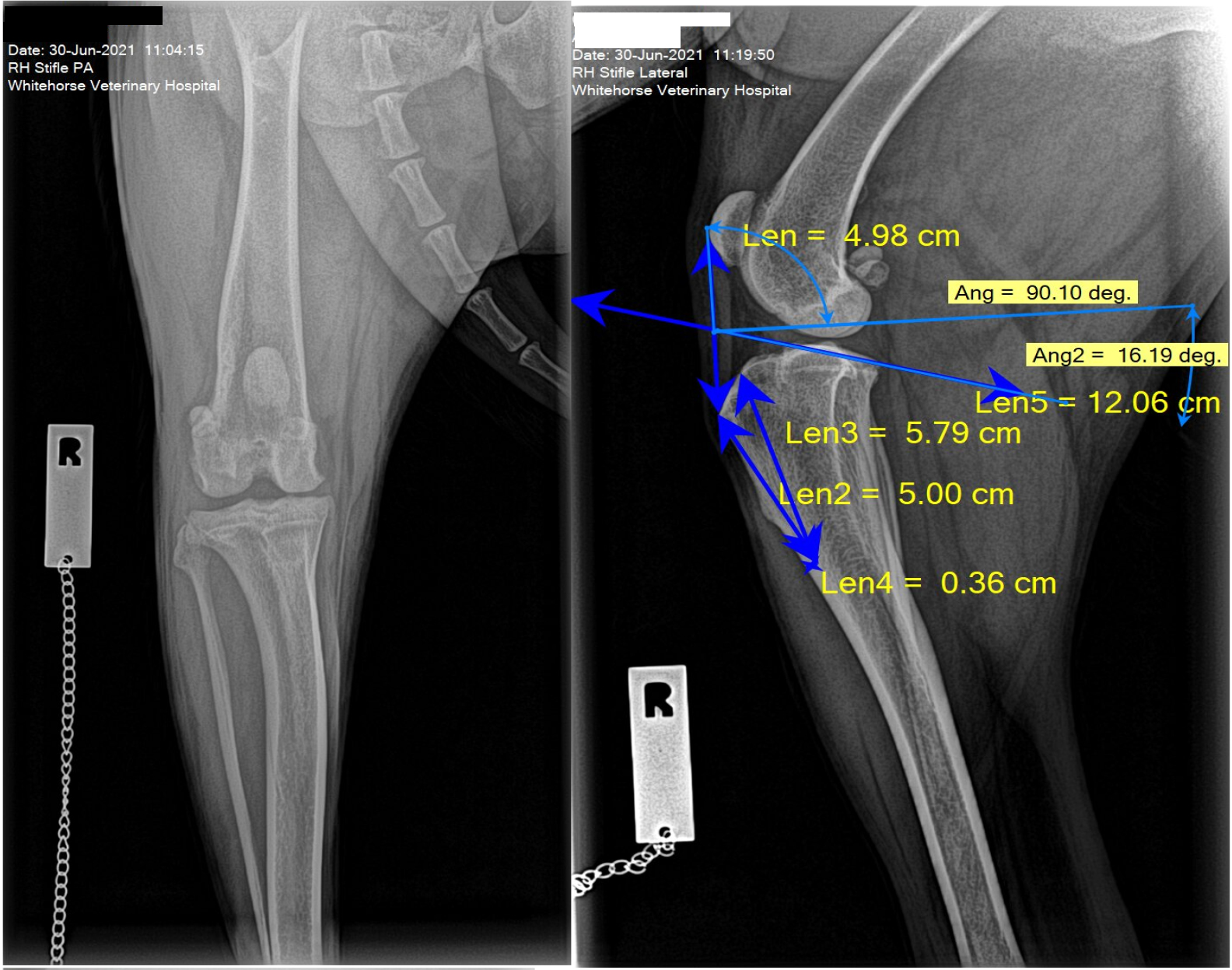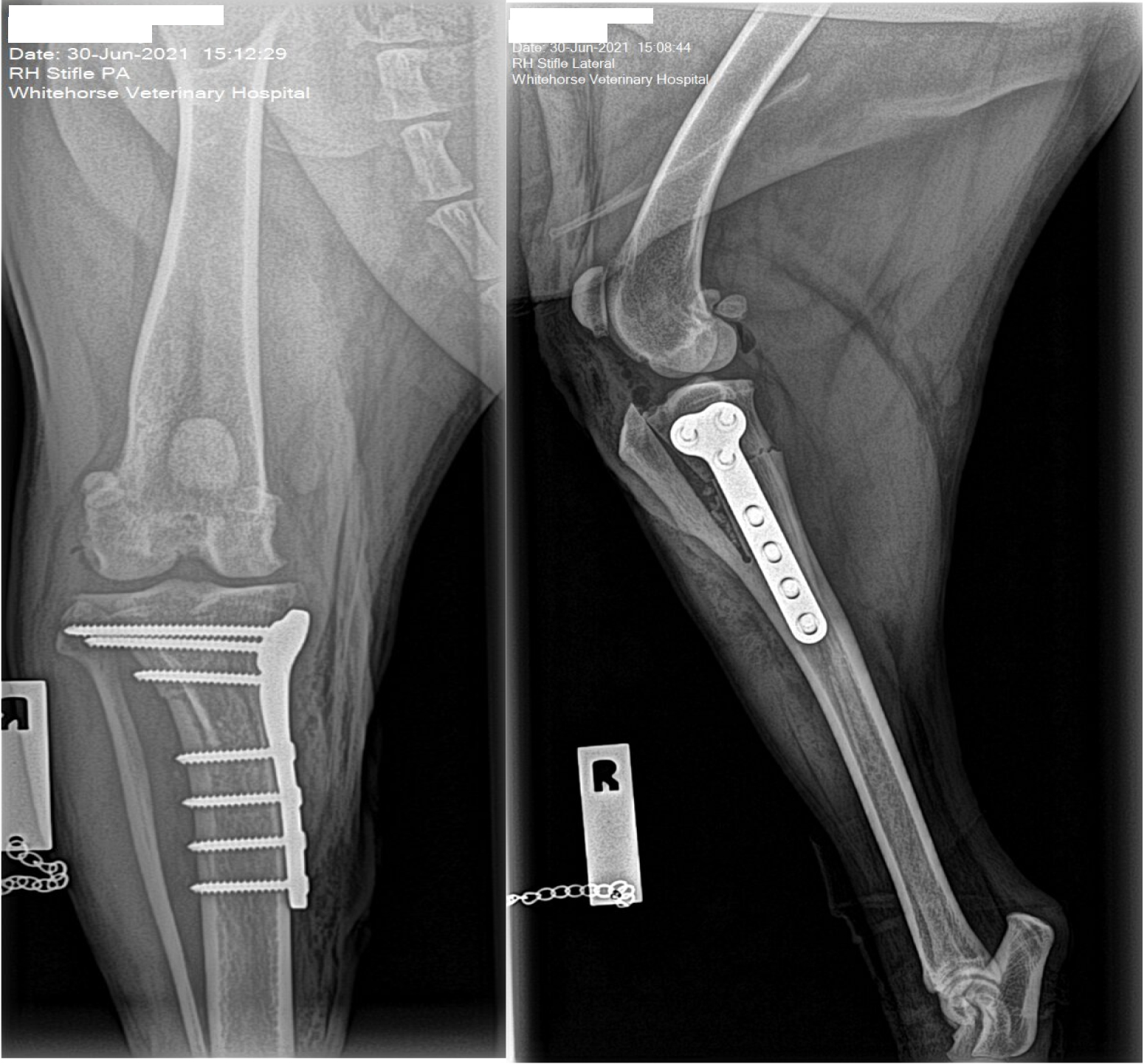 De Angelis
This surgery is ideal for smaller and less active patients. This procedure is highly successful in treating a ruptured cruciate ligament by replacing the ligament. We do this by essentially performing a "knee reconstruction", by surgically implanting a new synthetic ligament (graft) made of strong nylon suture.
This procedure also eliminates instability and tibial thrust. The nylon grafts are prone to eventually breaking. If this happens before the soft tissues surrounding the joint have healed, then a reoccurrence of lameness can occur, which is why in heavier (larger breed) dogs, we prefer a TTO repair.
Contact Us
Phone: 03 9878 3033
Fax: 03 9877 5129
Visit Us
231 Whitehorse Road
Blackburn, VIC 3130
Hours
Monday to Friday: 8:00am – 8:00pm
Saturday: 8:00am – 4:00pm
Sunday: CLOSED


Mon-Fri: 8am - 7pm
Sat: 8am - 1pm
Sun: CLOSED